Amber Tutorials
Here are a number of tutorials prepared by the AMBER developers to help you in learning how to use the AMBER software suite. The tutorials are divided into basic, advanced, and analysis-specific. If you are new to AMBER you should start at the beginning of the introductory tutorials and work your way through linearly. If you are already familiar with AMBER then you should consider skipping directly to the advanced tutorials that interest you.
Introductory Tutorials
Analysis Tutorials
Advanced Tutorials
(Note: These tutorials are meant to provide illustrative examples of how to use the AMBER software suite to carry out simulations that can be run on a simple workstation in a reasonable period of time. They do not necessarily provide the optimal choice of parameters or methods for the particular application area.)
Reference Material and Information Sources
Introductory Tutorials
Advanced Tutorials
TUTORIAL A22: Using Accelerated Molecular Dynamics (aMD) to enhance sampling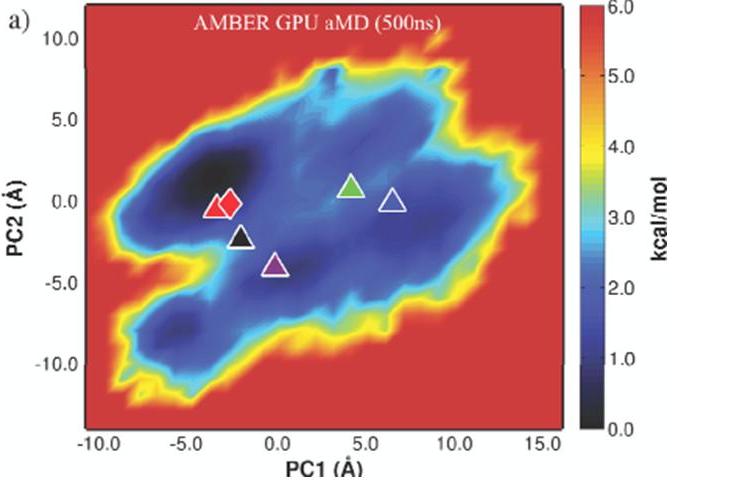 In this tutorial, we will learn how to use AMBERs implementation of aMD to enhance sampling. In this tutorial we focus on the steps necesary to prepare and run an aMD simulation. We use the work we published on the discovery of long lived conformational transformations in the Bovine Pancreatic Trypsin Inhibitor (BPTI) protein. We follow the preparation of the files and give sme information about amd reweighting.
TUTORIAL A23: Generating Force Field Parameters with Paramfit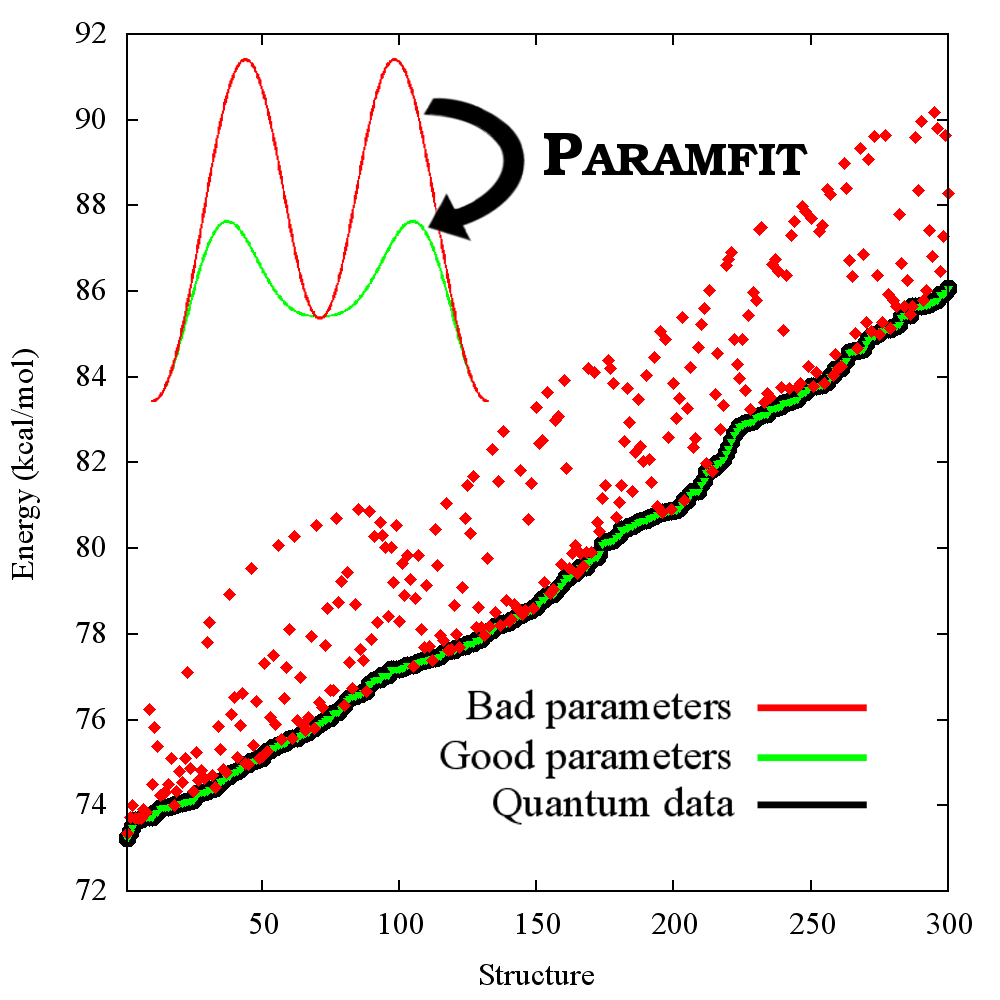 In this tutorial we will generate force field parameters for two small moleculesfrom ab-initio quantum calculations using the AmberTools program Paramfit. This tutorial generates the phi and psi dihedral potentials over two different small peptide chains, and details each step of the parameter generation process from preparation of a conformational sampling of each structure to generation of quantum data to evaluating the quality of the resulting parameters.